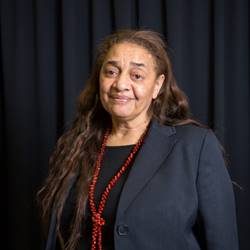 Board Member - Chairperson
Leanne is a proud Dhulanyagen Ulupna woman of the Yorta Yorta people. Leanne is an experienced Director with a demonstrated and connected history of working in government, non-government and social organizations. Leanne is skilled in governance and leadership in Non-profit Organizations, Corporate Social Responsibility program areas, Program Evaluation, Conflict Resolution, and Culture Change.
Leanne is an Atlantic Fellow, having completed the GC-EDGEN Graduate Certificate focused in Social Change Leadership from University of Melbourne. Leanne brings extensive experience advocating for and building opportunities with women in business, including in environmental management areas, and in tourism.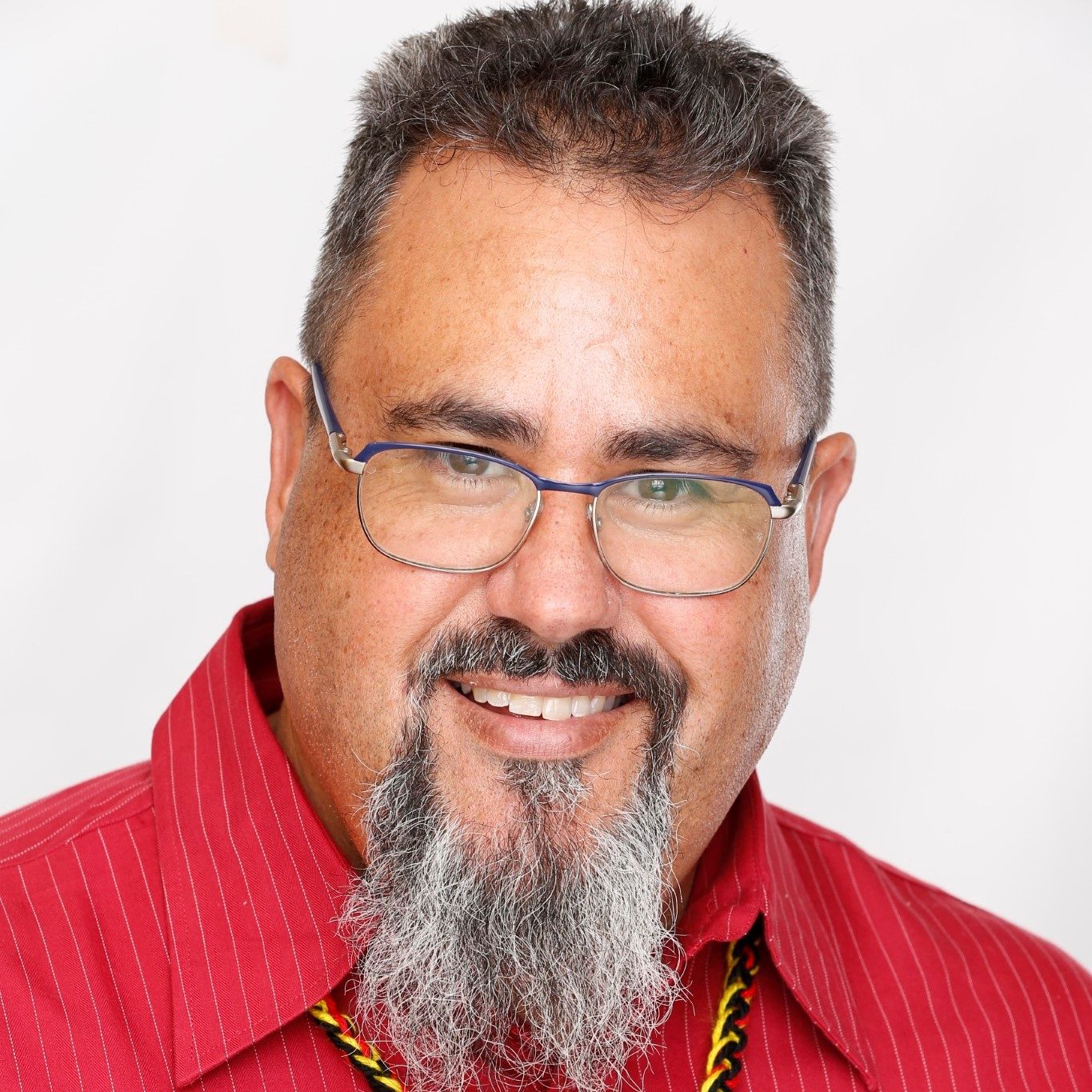 Board Member - Treasurer
Robert, a Nhanda Yamaji man, has worked the past six years as WAITOC CEO. Robert has taken the organisation from a marketing and advocacy Aboriginal tourism organisation and introduced business development as a further arm of the organisation to build business leaders for the future and create a solid Aboriginal tourism sector for Western Australia. His drive to ensure the country understands Aboriginal tourism's value has been rewarded by securing local and federal funding for Aboriginal tourism.
Rob offers over 36 years of experience in the hospitality and tourism industry. He has owned and managed hospitality, tourism, mining, sport and recreation and construction industries. Having an entrepreneurial spirit, he has proved his diversification capability by utilising his skills and knowledge to cross industries to develop diverse income streams.
Robert became CEO of WAITOC in 2015. In this time, he has successfully delivered the Aboriginal Tourism Development Program. Growing 39 new Aboriginal businesses across W.A., These businesses have created 104 full-time equivalent jobs for urban, regional and remote communities.
Today Rob brings his expertise and advice to the Outback Academy Australia cooperative business development programs in agri-business – Follow the Flowers OAA Flagship Initiative – with a specific portfolio of linked Aboriginal tourism on farms and overall business development.
Board Member - Executive Director
Clare is passionate about the creation of ethical and cooperative business models that can bring about significant social and economic change for those most in need including young people, families living in poverty and people with disability. After working for over 30 years with Aboriginal community-controlled organisations and Traditional Owner groups striving to build strong, ethical and successful business models, Clare became a co-founder of the Outback Academy Australia in 2013. Clare also brings her experience during that time is building Aboriginal and other workforce development programs from entry levels to tertiary pathways and employment.
Dr Margaret M Salter PhD FCA
Margaret is passionate about sharing knowledge to enhance the social wellbeing of the upcoming generation and within our communities. She is an experienced business practitioner, a chartered accountant and registered company auditor with private and public sector expertise.
Currently, Margaret is the managing director of a small consulting practice specialising in audits, institutional strengthening and corporate governance. In addition, she is an independent member of four governance committees (of which she chairs two) and has one board appointment. Margaret is an experienced professional in assurance, governance and risk management, with expertise extending to all aspect of financial and reporting obligations of profit and not-for-profit entities. With her experience she has the ability to identify opportunities for improvement and be a catalyst for change. Margaret also has a keen interest in learning and education.
Since 2008, she has had a number of engagements as a subject coordinator of accounting, audit, governance and ethics-related subjects at several universities including Deakin, La Trobe, RMIT and Swinburne. Previously Margaret has delivered AUS-Aid training in island communities (Fiji, Samoa and Kiribati) to enhance knowledge in financial accounting, auditing (financial, performance & compliance) and practice management.

Terry has extensive experience in working with all levels of government at policy and program levels and has managed many large funding projects at a State and National level.
He has run his own company in workforce and education research and program design, as well as published educational resources focusing on how education and employment settings can be more inclusive while increasing productivity.
Terry has co-designed and project managed a range of initiatives with First Nations businesses and communities, including the initiative that was the precursor to Outback Academy Australia – Networked Communities for Sustainable Futures.
Executive Leadership Team
Business Development Lead (National)
Neville is a Yorta Yorta man from north-east Victoria. Neville has worked in senior roles governance and business leadership roles within Aboriginal community-controlled and prescribed body corporate organisations. Neville is passionate about working with the business and broader community to achieve economic and social change with his people. Neville has worked for over 30 years in government roles in environmental management, justice, health and community development. He is committed to seeing Outback Academy supported business activities as able to accelerate economic, social and health benefits with communities while also addressing climate change and improved health of country.
Business Development Lead WA
Kelvin (Kelly) Flugge is a Wudjari Noongar man from the South Coast of WA, with over 30 years' leadership experience in management professions across Commonwealth, State, and private sector.
He has a strong professional background in Aboriginal Agricultural Enterprise Development, Regenerative Land Use Planning, Organisational Workforce Development and Community Employment Skills Training.
Over the years he has worked with Southern Agricultural Indigenous Landholder Service (SAILS), the Indigenous Landowner Service (ILS) for the Dept of Primary Industry & Regional Development WA (DPIRD) and Australia's first Incorporated Aboriginal landowner producer group the Noongar Landowner Enterprises group (NLE).
Since 2019 he has run his own Indigenous consultancy company with his vision to lead diversity in ethical business development on Aboriginal owned and managed lands in SW Western Australia.
His passion includes re-establishing traditional ecological knowledge production systems into land enterprise opportunities providing broader land and cultural regeneration capability.
Business Development Lead (Australian Native Wildflowers + South Australia)
Kevin is a Ngarrindjeri/Narungga Man from the Lower River Murray Lakes and Coorong in South Australia. Kevin's passion is in conservation and business development within community and private Aboriginal organisations and has been doing so for 10 years, he has also been a part of the leadership and development of Ngopamuldi Aboriginal Corporations conservation and flower industry. Kevin currently serves a role with Outback Academy Australia as the business development lead SA.
Environmental Interpretation (WA Follow the Flowers)
Jo has been involved in catchment and coastal partnership programs for over 20 years across Australia. Jo has recently joined the Outback Academy Australia`s WA Team and has been providing ongoing technical and on ground support to Woolkabunning Kiaka Corporation at Roelands Village since 2011. Jo has been the part-time Coastal Adaptation Coordinator for the Peron Naturaliste Partnership since 2011 and the Executive Officer for Coast SWaP at a casual capacity, who are a small dedicated coastal volunteer network in SW WA. Jo is currently a Director of the Australian Coastal Society and Vice-Chair and member of the WA Landcare Network.
Get in touch today to find out how Outback Academy can connect your business with Aboriginal landholders to benefit indigenous communities.