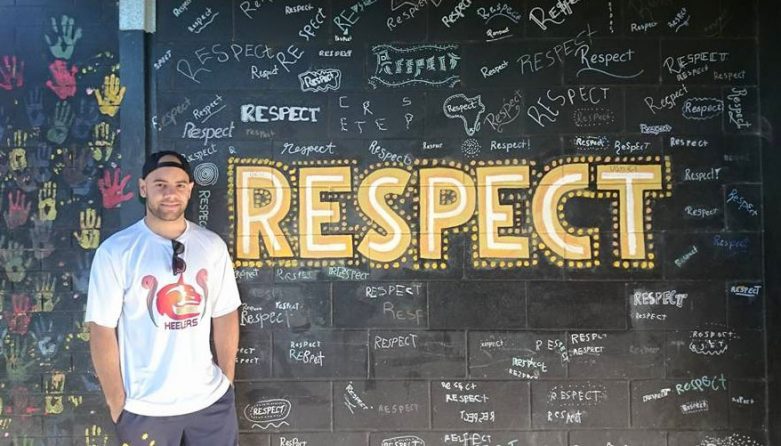 Outback Academy Australia (OAA) was born out of our relationship with Elders at Woolkabunning Kiaka Inc (WKI) Roelands Village (former mission) in SW WA. Victorian and West Australian friends of Roelands Village Elder and AFL football legend, Syd Jackson, connected to support his former mission home community.
WKI Elders were working towards divestment of the former mission from the Indigenous Land Corporation (ILC). With very few resources to make business happen on site, a requirement for divestment, and a charter to support healing with former mission residents (Stolen Generations), their families and the south-west WA community, WKI Elders were fearful of not achieving divestment.
OAA, was first known as the Networked Communities for Sustainable Futures, formed by Eastern and Western Seaboard at Roelands Village They rallied around WKI and continue to work together today as OAA's East West Alliance (EWA) program area. The OAA EWA charter is to drive viable, ethical business through a connected supplier group of Aboriginal led land-based business.
The Fairtrade business model using Jasper Coffee as an example, was introduced at the South West WA Economic Development Forum in 2014.
A partner of OAA, Noongar Land Enterprises (NLE), was officially opened for business in 2017, leading the way for others to follow such as the emerging Murray Corridor Enterprises group (NSW, Victoria and SA), which is being mentored by OAA, Jasper Coffee and NLE, and connected to NLE as the first step towards a national alliance. The initial focus for these connected landholders is bush foods, botanicals, nutraceuticals and linked eco-cultural tourism.
This relationship continues today with Roelands Village Academy currently being established as a locally led, OAA supported academy of healing, cultural and personal enhancement, and skills building for education, business and employment. On site businesses on the farm and in accommodation and conferencing facilities provide 'real and meaningful' work experience and casual employment for community members, and eventually employment.
Today OAA is a nationally focused Aboriginal led not-for-profit organisation. Founding Directors continue to focus on ethical and cooperative business models and partners, that make room for strong engagement of young people and others who may require intensive support such people with disability, young people in out of home care, and individuals who need a door opened.
OAA values
RESPECT: We bring respect for people and Country to all our business and relationships
INTEGRITY: We always ask what is the right thing to do? We aim to bring integrity, honesty and alignment between our words and actions
COOPERATION: We believe we can achieve more together with shared values partners, than alone
COMPASSION: We engage our hearts and heads in all our relationships
ABILITY: We bring a focus on ability, and strengths to our work with individuals and communities