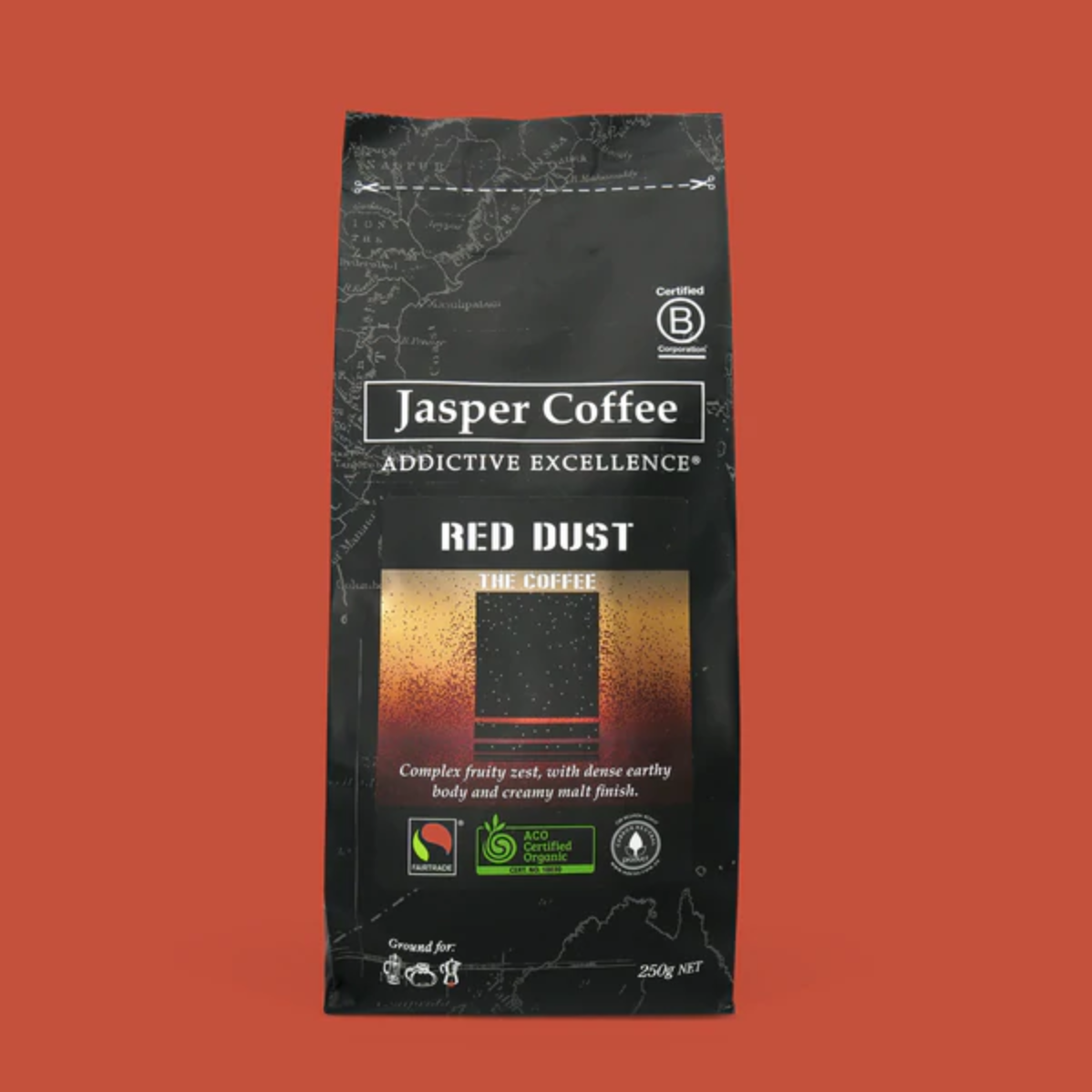 Get your coffee fix while donating to a good cause
OAA has worked with Jasper Coffee to create RED DUST - THE COFFEE, a unique blend of FairTrade coffee beans that captures our spirit.
A percentage of all sales is returned out Outback Academy to support our Red Dust Heelers train more trainers and fund additional programs. So you do good and enjoy one of the best coffees you'll ever taste at the same time!
Get in touch today to find out how Outback Academy can connect your business with Aboriginal landholders to benefit indigenous communities.